Trento free parking
Trento, a charming city in Italy, has plenty of attractions and activities to offer its visitors. If you're traveling by car, finding good parking options is essential to make the most of your time in Trento. In this article, we will introduce you to the best free parking choices in Trento, helping you park your vehicle securely and conveniently.
---
Parking in the historic center
The parking situation in Trento can vary depending on the location and time of day. However, there are several parking options available to visitors, allowing them to park their cars and explore the city.
Trento offers several parking garages that may have fees, but some also provide free parking options. These garages are conveniently situated near shopping centers and major attractions.
Parking fees can differ based on the location and duration of parking. It is advisable to arrive at the garages early to secure a spot as they can fill up quickly during peak hours.
Some well-known parking garages near the city center include:
Piazza Fiera Parking Lot
Parking Center Europe
Duomo P5 Parking
Monte Baldo Parking
Stazione Parking
Pioppeto Parking
Here is a map displaying the main parking garages in Trento.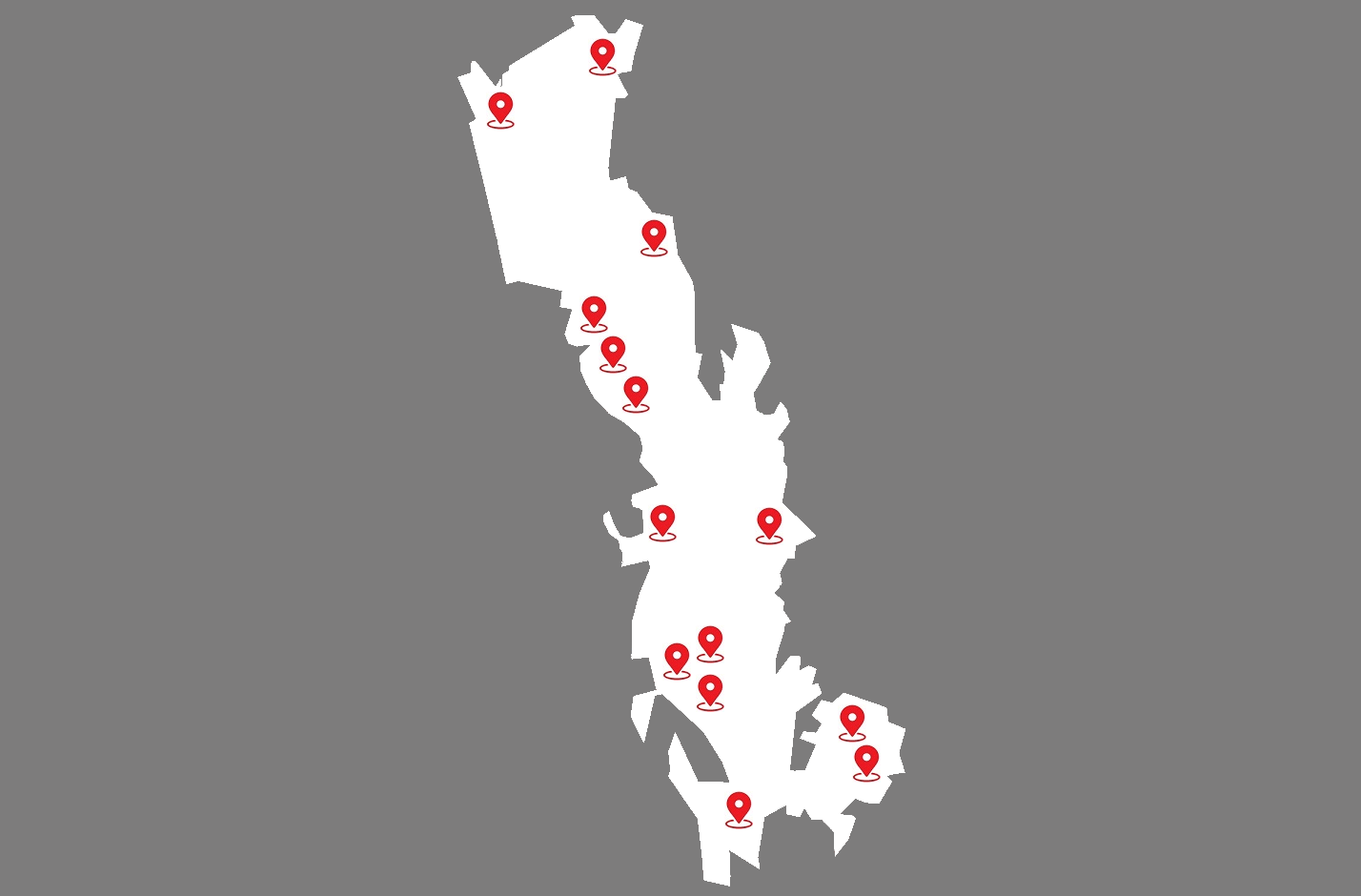 If you wish to avoid paid parking in Trento, we have a fantastic solution for you. Simply book a vacation rental with us, and we will reimburse you for the entire parking fees.

Along many streets in Trento, you will find parking spaces that can be either paid or free. Most street parking areas are subject to fees, charging either hourly or daily rates. It's important to adhere to the parking regulations and time limits. Be aware of special zones where parking might be restricted or reserved for residents only.

A convenient option for visitors is the Park & Ride system in Trento. You can park your car at a lot outside the city center and then take public transportation into the city. Often, parking at these Park & Ride lots is free, while you'll only need to pay for using public transportation. This is a convenient way to bypass parking issues in the city center and reduce traffic.

Another possibility for free parking in Trento is to be flexible and willing to take a short walk or a quick drive to the city center, where you can find free parking in residential areas on the outskirts of Trento. It's essential to observe local parking regulations and avoid blocking private parking spaces or driveways. Park only in designated public parking areas.

Overall, Trento offers a good selection of free parking options, enabling residents and visitors to safely and freely park their cars while exploring the city.

We have now reached the end of this article, and we hope the information about free parking options in Trento has been helpful to you. If you have any further questions or need more tips, we are here to assist you.


Your host: Maria Christine

"To our guests, we wish a vacation in and with nature, a relaxing vacation, a vacation that helps recharge the batteries."

We speak: English, German, Italian, French

Other related articles:


Are there any free parking options in Trento?
Yes, there are free parking options available in Trento. However, keep in mind that there are time limits for parking on the streets. Pay attention to the signage and ensure that your parking ticket is prominently displayed in the vehicle.
---
Can I leave my car overnight at the free parking spots?
Most free parking areas in Trento do not allow overnight parking. Generally, they are intended for daily use and have limited parking duration. It is recommended to consider alternative options such as parking garages or paid parking lots if you need to leave your car overnight.